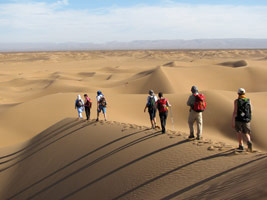 We organize original excursions, wilderness activities, meetings, discussions and debates, visits to remote areas and discoveries of natural and cultural monuments and sites defined by particular interest. In the visit of Douar Akka Nait Sidi or the Kasbah Tissint, you will meet, according to the alleys and squares, families, men and women, children who seek these encounters than simple trade: human, respectful, warm. Our tour you discover the most beautiful landscapes and Oasis South Moroccans. All these products will be presented and through our cuisine, our menus by the spirit of our guest house will allow you to get to the bottom of things and ample better live these moments of well-being.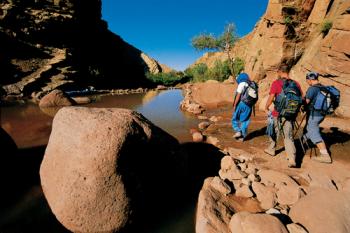 Hiking, upon request, can be organized in the park and the surrounding area with a trained local guide, outdoor activities on foot, day hiking, trekking to nearby destinations Akka Nait Sidi or a little more distant, and oasis landscapes. IL is possible we also offer close to Tata and its great Southern Morocco Palmeraie, the discovery of a "water clock", still used today for water management in food grove and Caves Messalites. Many other walks, discovery tours, visit Agadir, according to the slopes and scenic roads of the Anti-Atlas will be proposed to you on request.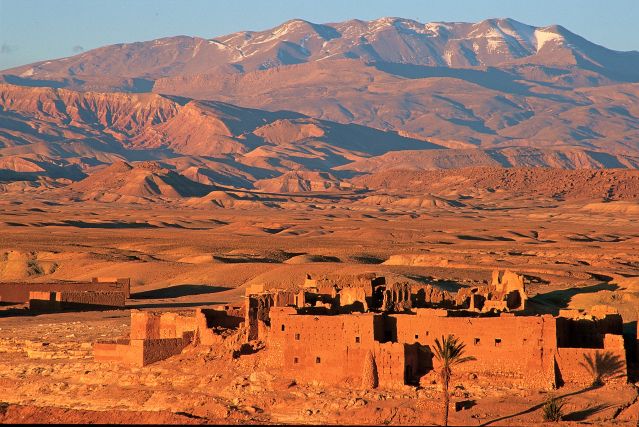 Walks at Douar Akka Nait Sidi and in any grove along the two wadis. A 2 km, visit the Kasbah of Tissint with Cascades, the ancient village and the House of Charles de Foucauld 1.5 Km. A 6 KM Oued Ducks. At 11 Km from Bani cascades to the output of Tissint towards Foum Zguid. At 11 Km from the Salinas Trit dating from the time of the caravans from XI centuries. A 60 Km Tata with his Palmeraie, its water clock. A 95 Km, Ibn Ibn Yacoub / Imi-n-Tatelt with walks through the narrow streets of this picturesque village built entirely of stone. At 70 km, with only 4 * 4, the Dunes Chigaga to discover, at your own pace, different aspects of culture and legendary hospitality of the Moroccans.